Sometimes you're in a situation where you need your lawn to look flawless as quickly and effortless as possible, there is not better option than sod installation. As with any service being hired, collect as many quotes as possible from reputable & trusted installers in your area. In this guide, we'll help you identify some key information points to gather from your selected sod installers.
Question 1: Where Do You Purchase Your Sod?
Although the origin of your new sod grass isn't as important, but it can help you understand if it is coming from a healthy & reputable source. Transparency is very important when it comes to discussions around sodding, so ask your sod installation expert about the variety of sod grass available that can thrive in your local conditions. In Toronto, there are a few different types of sod grass that can thrive in our conditions. To learn more about the different types of grass for cool season climates, read our post below.
---
Recommended Reading: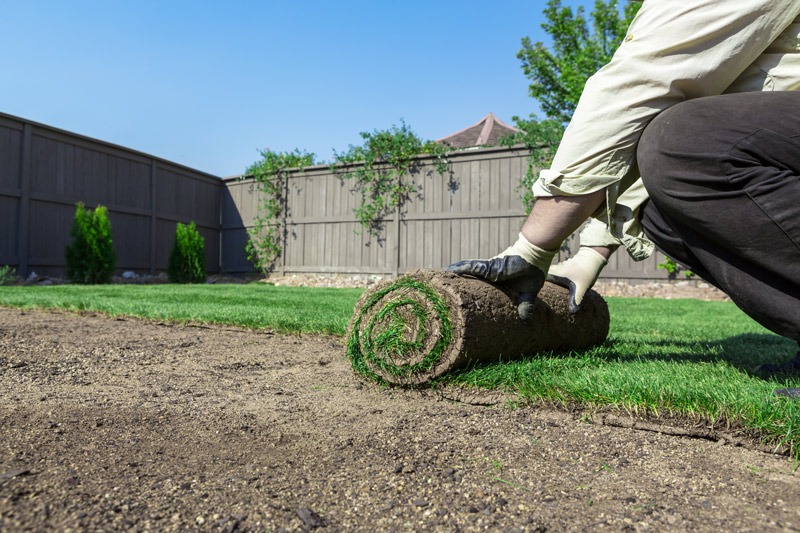 Question 2: How Long Does It Take From Sod Harvest to Installation?
Most of the big-name stores have their sod sitting on pallets for days, which is a big no-no as it can cause stress and increase the time it takes for your sod to take root. Good sod grass begins to take root in the first 2 weeks of installation, but really begins to strengthen its roots around 6 weeks. There are ideal seasons to have sod installed which can help minimize the amount of maintenance required.
---
Recommended Reading:

Question 3: What Are My Options When It Comes To The Type of Sod Grass?
A few sod installers in Toronto offer different varieties of sod grass. Make sure to understand the differences between the types of grass, as well as, which ones are ideal for your property conditions. You'll want a species of grass that can withstand the cooler seasons of Toronto.
---
Recommended Reading:

Question 4: What Is The Process Of Sod Installation?
At My Landscapers, our experts follow a 3 step process when it comes to sod installation. It begins with a Soil Health Examination, where our landscapers meticulously assess the health and condition of your soil. This allows us to understand the ideal conditions for your new sod grass to thrive & make your property look beautiful. After we have assessed your soil, we begin to prepare it for your new grass installation. We use natural, organic fertilizer and compost to prepare the soil before your new sod installation. By using only organic materials, we ensure your lawn is healthier for you, your pets and our environment. After the soil has been prepared, it's finally time to lay your sod grass.
---
Recommended Reading:

Question 5: How Do I Care For My New Sod Grass?
An experience sod installer will give you a comprehensive guide on how to care for your new sod installation. New sod requires frequent watering in the beginning of it's lifecycle. Asking your sod installer how much watering is required for your species of sod will help you craft an effective schedule. You should also ask when it will be alright to begin mowing your new sod.
---
Recommended Reading: