Here's a short guide written by the sodding experts at My Landscapers to help you maintain your new sod grass installation from day 1 to a continuous maintenance schedule. Maintaining your new sod grass for the first 2-5 weeks is crucial for it to build strength and keep its lush, green look. We've broken down the process into an easy to read & execute plan.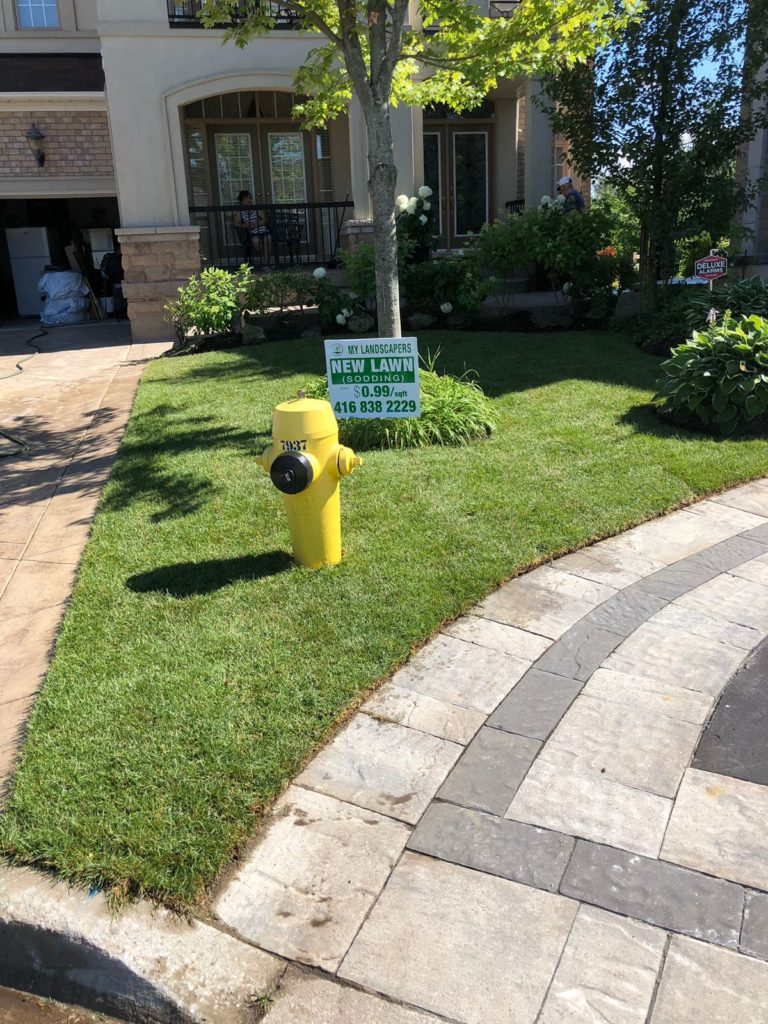 Day 1 to Day 14 of Your New Sod Grass
The first day of your new sodding installation is very important as it prepares the sod to penetrate the soil and root faster. Experts recommend watering your new sod grass between 3 to 5 times a day during the first few days, depending on the season. Remember to stay off the new sod while you go through this watering process. Since the new sod grass is spongy and damp, you may leave depressions and sink into the sod. Keep an eye out for any signs of shrinking or browning as this can be a sign of dying sod.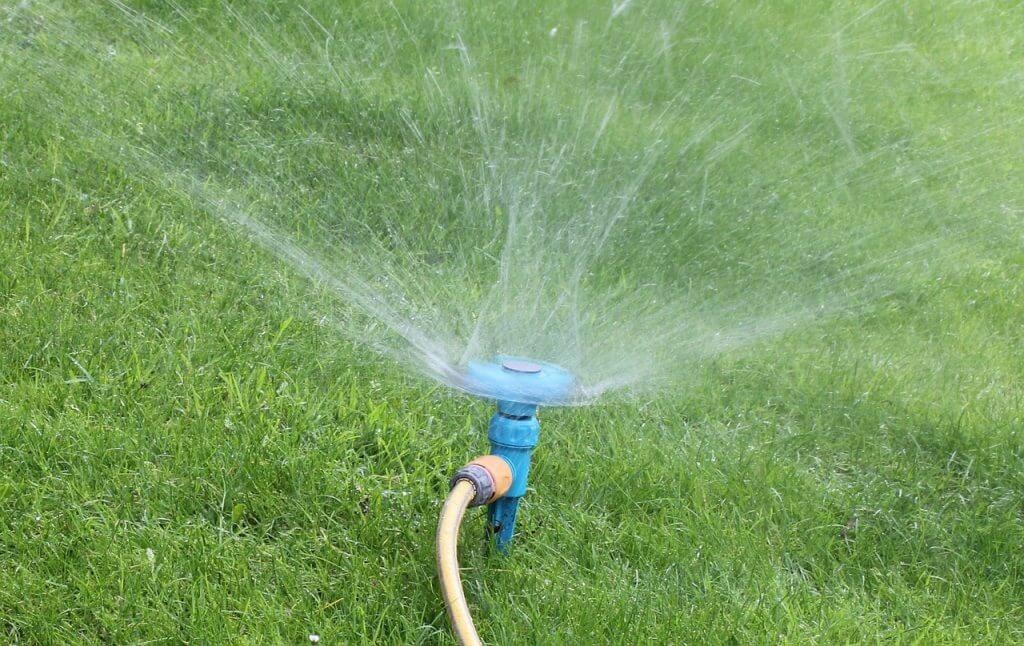 Day 14 – Day 28 Sodding Installation Care
For the following 14 days, we'll be transitioning from multiple daily watering to less cycles per day. We'll also want to increase the number of days between your watering. You'll want to keep an eye out if the new sod grass is not drying out properly and reduce the watering between 1 to 3 times a day. If the new sod grass is not drying out, you can skip a day in between watering cycles. By the time day 21 rolls around, you'll want to have your watering schedule reduced to 1 – 2 times per day every 2-3 days between watering.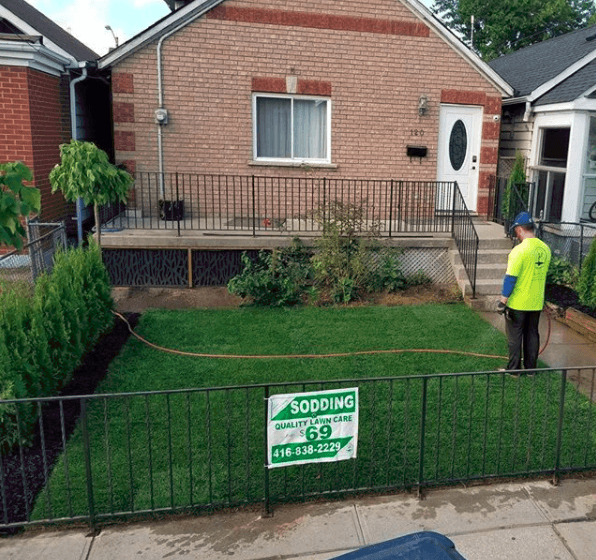 Day 28+ – Long term care for sod
For the first 6 months after your sod installation, you'll want to water according to the schedule outlined above. As your new sod grass roots grow deeper over the next couple of months, you may begin to reduce your watering. Always ensure your sod grass doesn't have yellow, dry patches and if it does appear, this is a sign that you need to increase your watering cycles.
Sod Installation & Lawn Care Services by My Landscapers
At My Landscapers, our staff are experts in the field of sodding & sodding replacement.  To get your free estimate for sod replacement, installation, lawn care, commercial & residential maintenance, call or click today. Our experts are here to help you understand the best options to achieve a healthy, green, long living lawn.
You May Also Like To Read:  6 Tips For New Sod Care, check it out!