Do you want to landscape your dull lawn? You should consider sodding it.
Sod or turf is a better option than natural grass seeds. It's because it helps you make your lawn fully functional within a week or two. Natural grass, on the other hand, takes months to grow.
You can choose a turf from the following available options:
Bermuda grass
Buffalograss
Kentucky bluegrass
Augustine grass
Zoysia grass
Centipede grass
Fescue grass
But it's another task to find the right type of grass that can survive in the local climate. Here are a few useful tips to help you out:
Consider Local Climate
An effective way to choose the right kind of sod is to consider local climate. If it stays cold throughout the year, you should get transitional grass such as Kentucky bluegrass, ryegrass or tall fescue.
For hot and humid climate, on the other hand, it's best to opt for St. Augustine, Bermuda, Centipede or Carpetgrass. It's because grass blades tend to turn brown due to summer heat. However, the aforementioned types of turf provide better resistance for heat and drought and stay in good shape throughout summers.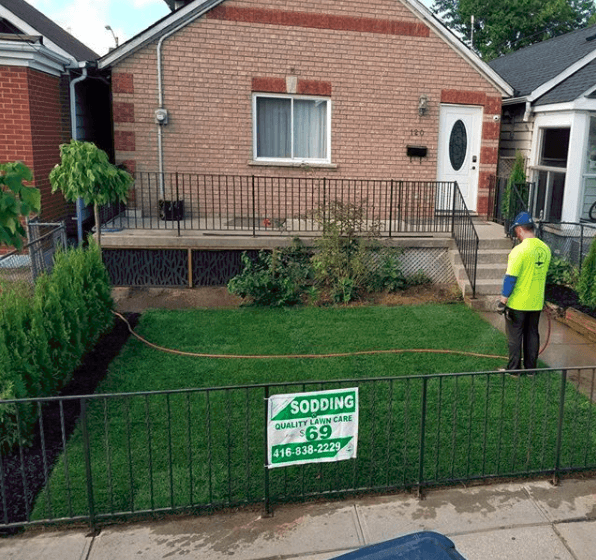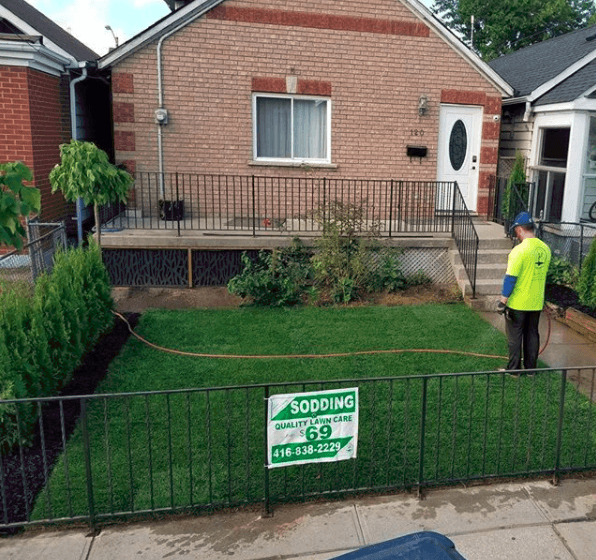 Don't Ignore Soil Condition Prior Sodding
When sodding your garden, never overlook the condition of the soil. Check its pH level and choose sod accordingly. Except for centipede grass, no other type of grass can withstand acidic soil. You can either go for a soil that can grow well in acidic soil or take actions to reduce acidity.
Consider Sunlight Exposure
Not many people take into account the daily exposure to sunlight when it comes to landscape. But it can help you choose the right type of grass for your lawn.
If your garden doesn't receive plenty of sunshine, Bermuda turf may not survive for long. It's best to grow Centipede grass or St. Augustine in your lawn, since they don't need exposure to bright sunlight for growth.
Consider Foot Traffic
Do your kids and pets often play in the yard? You should get sod that doesn't get damaged due to heavy foot traffic.
Zoysia grass and Bermuda grass are appropriate for lawns that receive heavy foot traffic. It's because they can withstand stress and bounce back.
Also, if your pet urinates in your lawn, the grass will get damaged due to nitrogen. You should choose urine resistant sod that can quickly recover from the damages. Ryegrass and fescue grass are the recommended option for you if you have pets.
Watering Requirements
Assess beforehand how much time you can spend taking care of your lawn. Some types of turf require more watering and care, whereas other turfs are easier to maintain.
Now that you've decided the type of grass you should grow in your lawn, it's best to get in touch with professional landscapers. They will efficiently install sod in your lawn. Moreover, you can hire them for the maintenance task so as to keep it in good shape without spending hours working on your lawn.
My Landscapers has been installing sod grass and replacing lawns for over 14 years throughout Toronto, Markham, Vaughan & Richmond Hill. Our professionals only use organic fertilizers and solutions to help your lawn looks lush, healthy & green. Request your FREE, no-obligation, detailed estimate today and one of our landscaping experts will contact you. Prefer to speak over the phone? Give us a call or use our NEW live chat feature to connect directly with one of our experts.