Landscaping has many components to it, not only lawn care or sodding. There are 2 categories you can group landscaping services into. One being Hardscaping and the other Softscaping. In this post we'll cover the latter as it revolves more around the services we're experts in. This doesn't mean we won't cover hardscaping in an upcoming post, so make sure to subscribe to our newsletter.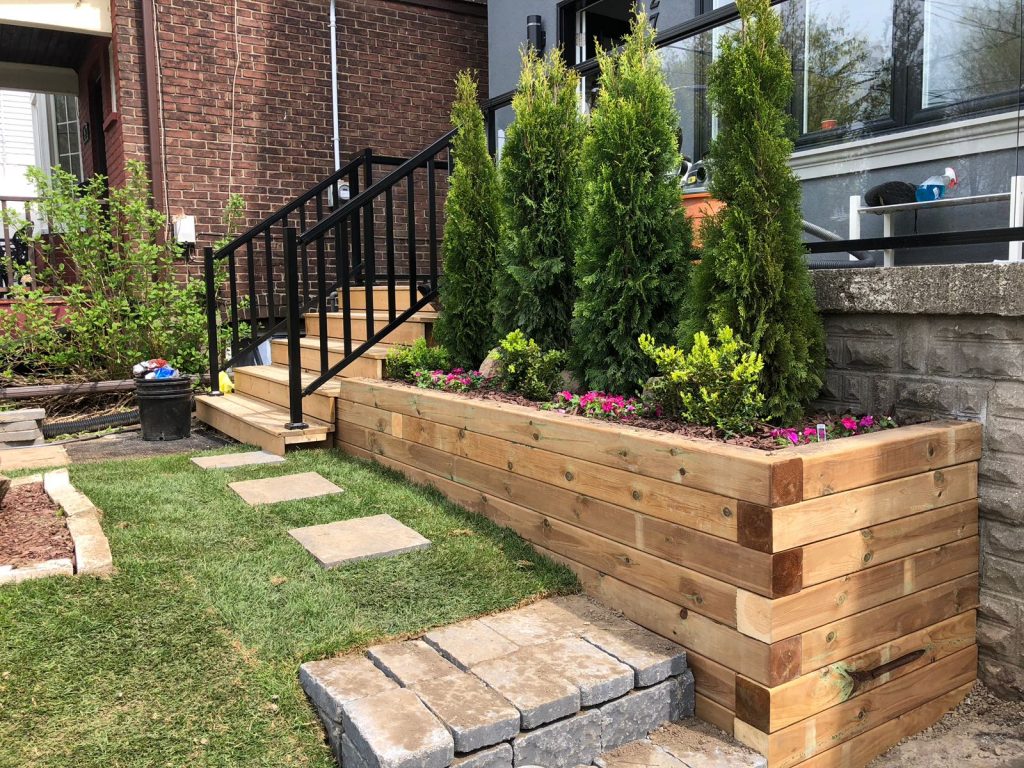 What is Softscaping actually?
According to Wikipedia, softscaping is defined as a reference to the live horticultural elements of a landscape. Live horticoltural elements include anything that is living, such as the following:
Flowers
Trees
Shrubs
Grass
Flower Beds
Softscaping also refers to any duties involved with lawn care, such as planting, grading, mowing, fertilizing, trimming and digging. So in other words, softscaping refers to most of the lawn care and sodding & sod installation services My Landscapers provides.
When to Use Softscaping in your Landscaping Designs
Softscaping does an excellent job at accenting with your existing hardscape. Surrounding your walkways with flower beds and shrubs adds a nice touch to your property. In an earlier post, we discussed our Perennials are a great way to add colour to your landscape and require little to no maintenance other than the initial watering. A good mixture of hardscaping and softscaping brings a beautiful appearance to your home or office, as well as, increases both curb appeal and property value.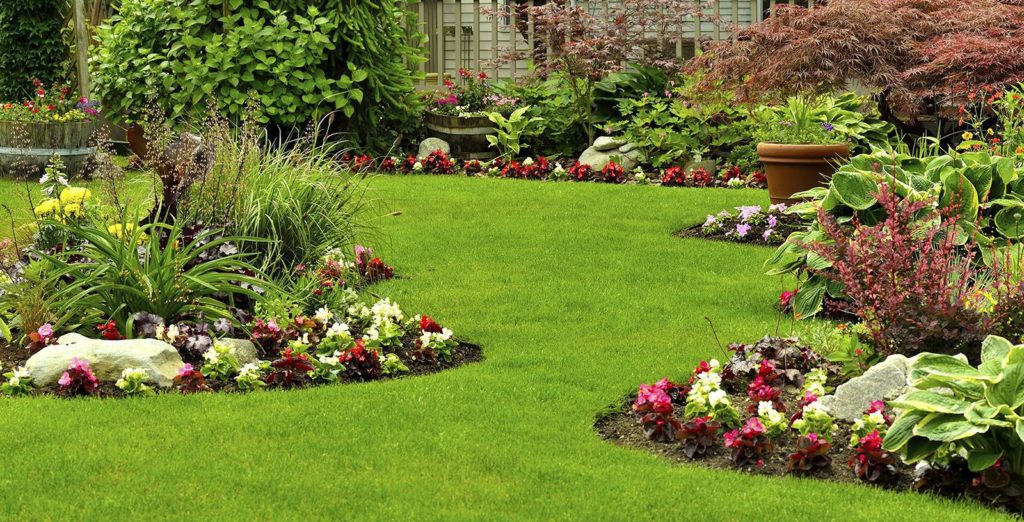 Recommended Reading:
Does Sodding Qualify As Softscaping?
Reading through the definition above, sodding is most definitely considered softscape. Sodding directly involves fresh grass rolls, as well as, duties like digging, watering and grading. To learn more about sodding and how to get started with your own lawn, read the suggested material below.
Conclusion
As a quick summary to the above post, softscaping refers to anything that directly involves any live horticultural elements of a landscape and any duties/services ( weed removal ) that goes with it. It can be used effectively with hardscaping ( interlocking, walkways, stones ) to add a beautiful contrast to your landscape or property.
My Landscapers – Professional Landscaping, Lawn Care & Sodding Services
My landscapers are experts when it comes to landscaping design, sodding and lawn care with over 15 years of experience! Trying to find a reliable, knowledgeable, and honest landscaping company? Give My Landscapers a call today or fill out our super easy & FREE estimate request form. Our experts will guide you through the entire process and be available to answer any questions you may have. We've been providing softscaping services for Toronto, Markham, Vaughan, Richmond Hill, North York, Aurora for over 15 years now! Don't believe us yet? Read our countless reviews on Google, Homestars, Yelp & Trusted Pros.
---
Read Also: