It's Spring in Toronto and with summer just around the corner, your lawn is looking for much-needed nutrients. For starters, you don't have to sprinkle a bunch of fertilizer over your lawn and hope it will magically be healthier. You have to first ensure that the fertilizer will be properly consumed by your grass. How do you make sure your lawn gets the most nutrients? With a simple step known as aeration.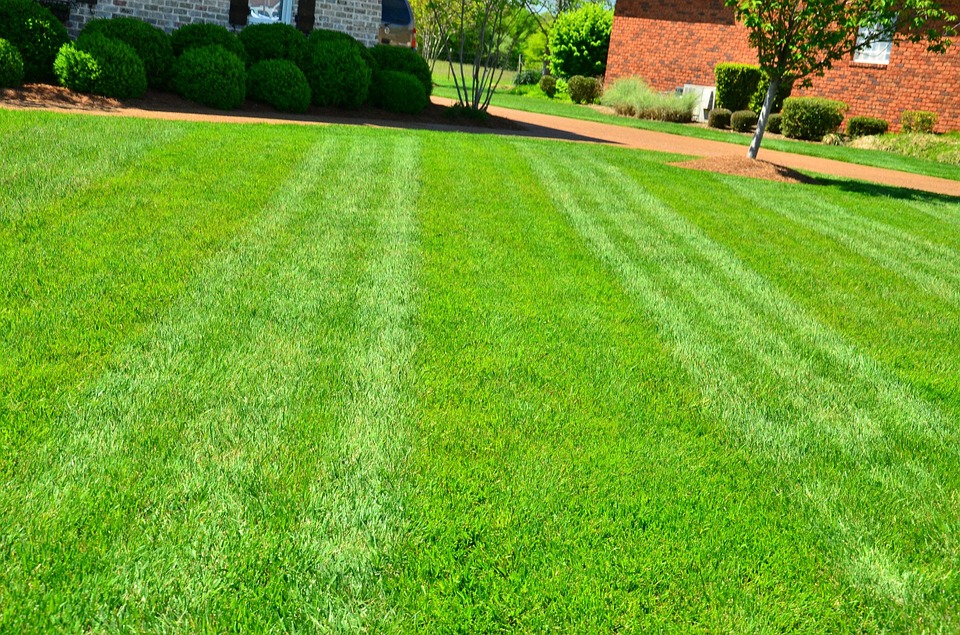 Aeration is a process where the soil is perforated with small holes to allow water, nutrients, and oxygen to be absorbed by the roots of your lawn. By aerating your lawn, you allow for the grass roots to grow deeper and help build a strong, lush lawn. Aeration also helps loosen compacted soils, which prevent nutrients from circulating freely.
Read: Why A Watering Schedule Is Important For Any Lawn Care Plan
So Why Should You Aerate Your Lawn?
Aeration can help with improved oxygen flow between the soil and air, as well as, strengthen your lawn against environmental factors such as drought or excessive heat. By aerating your lawn, you improve its chances of absorbing more nutrients from your fertilizer, which in turn gives your grass a lush, healthy & green look. Healthy grass also means improved cushioning, perfect if you have kids that play outside! Aeration is best performed during the growing season because it allows the grass to heal and fill in any open areas. In Toronto & Markham, where cool-season grass is very common, early to mid-spring is the most ideal time to aerate your lawn, as the soil will be moist from all the rain.
Does My Lawn Need Aeration?
At My Landscapers, our expert landscapers get asked this question by quite a few homeowners. Here are some identifiers to spot if your lawn could use aeration.
Has your house been recently constructed/built (~within 2 years )?
Does it see heavy traffic from kids & pets?
Does it dry out easily, even after watering?
Do you have thin, patchy grass?
Is it difficult to stick a pencil into the soil?
So if you're lawn meets any of the above conditions, it is likely in need of aeration.
See Also: Lawn Care 101: 5 Helpful Tips to Fight Lawn Disease
Speak To A Lawn Care & Landscaping Specialist
Luckily for you, My Landscapers has over 15 years of lawn care & landscaping experience! Feel free to contact us with any questions you may have regarding landscaping, aeration & lawn care. We're in Toronto, but service surrounding areas such as Richmond Hill, Vaughan, Markham & Mississauga. Already looking to get lawn care services for your home? Request your FREE, no-obligation estimate today!