As a property manager, one of your obligations is to maintain occupancy, as well as, attract new tenants. How can a property manager meet his goals and stay within budget? Remember, your commercial property landscaping is the first thing a prospective tenant sees. Let's take a look at some ways we can maximize curb appeal while remaining within budget.
Lawn Replacement / Sodding For Your Property
When you have the healthiest of lawns, it rewards you by using less water, pesticides & fertilizers. It also provides you with a beautiful appearance for your property. You can achieve great looking lawns with sod installation. However, a few simple tips can help you achieve a healthy lawn without having it replaced. Ensure you're always following a schedule of aeration, seeding & top-dressing. This will save you money in the long run, as well as, give you a beautiful looking property.
Mulching For Your Commercial Property Landscaping
What is mulching? The Free Dictionary has defined mulching as:
A protective covering, as of bark chips, straw, or plastic sheeting, placed on the ground around plants to suppress weed growth, retain soil moisture, or prevent freezing of roots.
Mulching can help reduce water consumption, as well as, bring extra appeal from prospective tenants. Consider mulching for your commercial property or contact the experts at My Landscapers to have a free evaluation of your property's needs.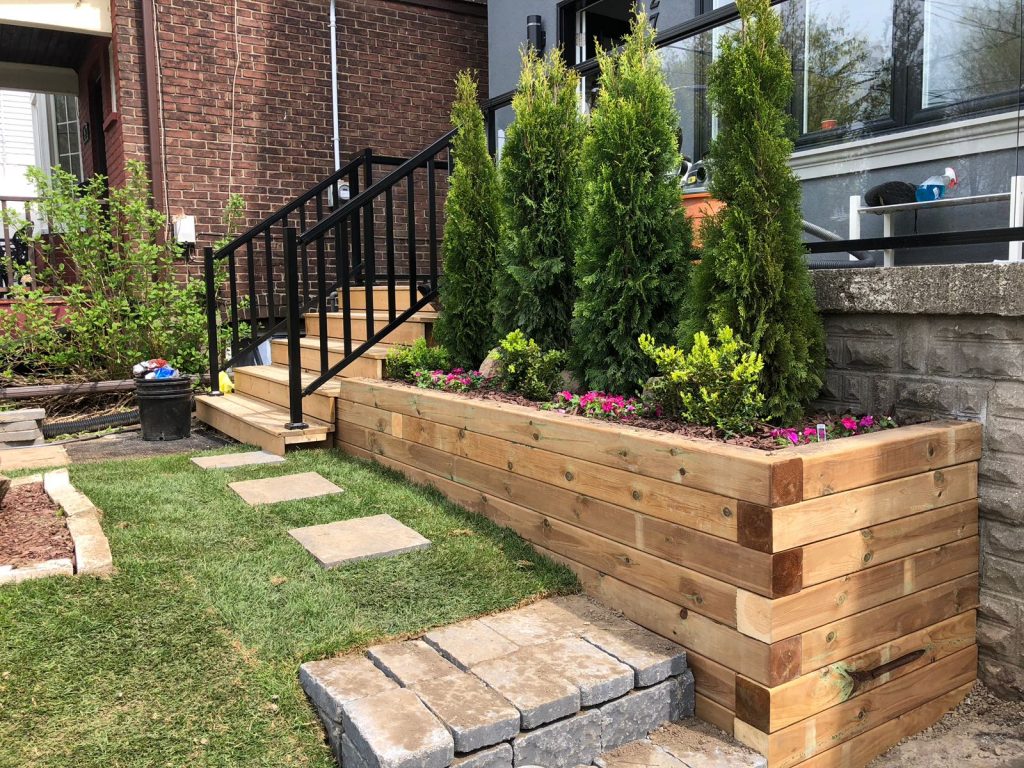 Plants & Flower Beds
As we've mentioned in a previous article, flower beds can bring a vibrant touch of appeal to your existing landscaping. Having perennials or annuals planted around your property can increase both property value and curb appeal. Choosing perennials can help lower your annual maintenance costs and reduce plant replacement.
Sprinklers & Irrigation Systems
When it comes to your irrigation system, a knowledgeable expert is needed to identify the problems. We recommend having a professional audit your existing system. A professional can help identify areas where water is being wasted. Having an expert take a look at your system can help save you on rising water costs.
Hire a Professional Commercial Property Landscaping Maintenance Company
Is your commercial property lacking the curb appeal is deserves? Are you not happy with your existing commercial landscaping maintenance provider? At My Landscapers, we have over 15 years of commercial landscaping & property maintenance experience. We take pride in our customer service and are always there for all of our clients outdoor needs. We provide the best value for professional sodding, lawn care, & snow removal services in Toronto, Thornhill, Markham, Richmond Hill & Vaughan. Contact My Landscapers today for your FREE quote.