Although most people prefer to have their new lawn replacement done during the warmer months of Spring & Summer, it is not impossible to have your sodding installed during the colder months of Fall & Early Winter.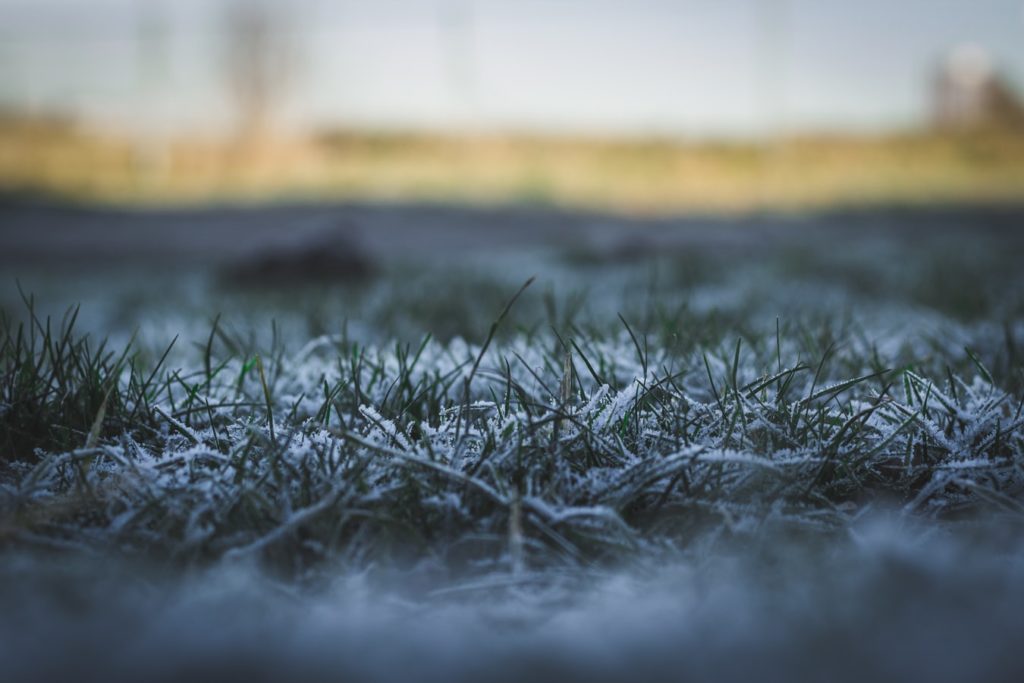 Common Misconceptions about Sodding in colder temperatures
There are some common misconceptions surrounding the ability to lay new sod grass closer to the winter seasons. Some may say that the ground will freeze and not allow the roots of your new grass to take hold. New Sod Grass takes about 2-4 weeks to establish deep roots, so keeping this point in mind, you can aim to have your sod installed and ready 2-4 weeks prior to below freezing temperatures. In Toronto, the below freezing temperatures begin near the end of November to mid-December. After which, it will be impossible to lay your new sod.
Does Frost Damage New Sodding?
If you've decided to lay your new sod grass during the colder season, frost may be a hindering factor. However, there is nothing to worry about, as your new sodding can withstand the frost as it deepens it's roots. Since the roots are protected in the soil, the new grass stays dormant under frost until the warmer weather approaches. After which, your new grass will continue to grow & flourish.
Laying Sod in the Winter
Luckily, new sod grass is dormant in the colder months, but if installed correctly can give you a bright green lawn when the warmer temperatures roll in. What does dormant mean? Think of it as hibernation. Your sod will hibernate to withstand the harsh Winter climate and begin to bloom once it gets warmer. A professional sodding company can help you plan your new sod installation and provide you with excellent tips to maintain it.
Recommended Reading: Cheatsheet: Taking Care Of Your New Sod Grass From Day 1 to Yearly Maintenance
Thinking of having your sodding installed as the climate cools? Speak to a sodding expert at My Landscapers.
My Landscapers has been installing sod grass and replacing lawns for over 15+ years throughout Toronto, Markham, Vaughan & Richmond Hill. Our professionals only use organic fertilizers and solutions to help your lawn looks lush, healthy & green. Request your FREE, no-obligation, detailed estimate today and one of our landscaping experts will contact you. Prefer to speak over the phone? Give us a call or use our NEW live chat feature to connect directly with one of our experts.