In this post, we'll discuss the necessary steps an industrial property owner should take prior to having their snow removal service started. Most property managers need to carry out certain steps to ensure the snow removal company does a thorough and swift job.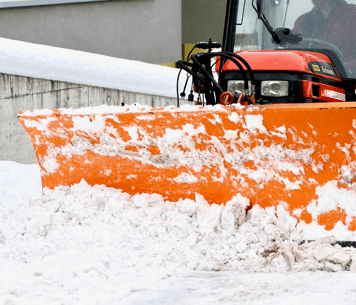 Preparations Before Snow Fall
Getting your industrial property ready can be an easy step if you have the necessary plans in place. It's important to take into account all sidewalks and walkways surrounding your property. Having these walkways and sidewalks salted before snow fall can make clearing it much easier after snow fall.
Make sure all exterior lighting fixtures around the property are working, in order to provide your snow removal service company a more illuminated property to clear. It can be tough to deal with the blowing snow if you're working in the dark.
If snow is expected, notify all vehicle owners to clear the parking lot overnight in order to ensure that the snow removal company doesn't have any obstacles.
Professional & Eco-friendly Snow Removal & Ice Melting Services in Toronto
If you're like most people in Toronto, then you don't want to have to wake up 2-3 times overnight during a blizzard just to clean your driveway. Luckily, there are multiple service providers who can do the snow removal for you. At My Landscapers, we have over 15 years of experience in both commercial snow removal services. Our experts are dedicated to providing exceptional service, quick response times and high customer satisfaction. If you're looking for a reliable, professional and highly rated snow removal service provider in North York, Toronto & most of the GTA, then contact us. We provide FREE, no-obligation, detailed estimates for everyone. Winter is almost here, be prepared with your FREE snow removal estimate from My Landscapers today.